'We all look at Nature too much,
and live with her too little'
Oscar Wilde
UNWIND
Nestled between the Para River and vineyards on the valley floor, Le Mas is perfect for a weekend away or special occasion where your wellbeing will be our priority and you will instantly feel connected to nature. Enjoy the heated mineral pool surrounded by lush lawn, vineyards and old ghost gums, or unwind in the privacy of your King Room Stone Bath with Hermès products and experience the spirit of Provençal life surrounded by an Australian native landscape.
INDULGE
Le Mas combines contemporary design with effortless French hospitality. A luxurious place of understated charm, Le Mas is a reimagining of the boutique hotel offering, it's made for individuals who appreciate a connection to nature, creativeness, and intimacy. For in-house guests indulge yourself with authentic Provençal cuisine in the setting of the Orangerie. Each meal is prepared with a delicious combination of fresh produce grown on site or locally sourced.
IMMERSE
Surrounded by award winning Wine Makers and Cellar Doors, Le Mas offers guests the unique opportunity to immerse themselves in the wine making process. Le Mas also has a private cellar collection with vintage varieties from the region. Enjoy the personalised service of a French host dedicated to creating a bespoke experience for you and your guests, where service is always friendly and respects the French art of hospitality and privacy.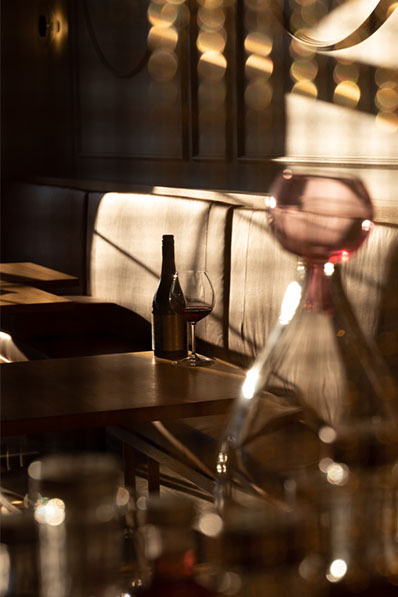 Le Mas Barossa was inspired by the Mas throughout France, where restored farmhouses provide beautiful accommodation offerings. Le Mas is a reimagining of the 1857 Farm House that reflects a contemporary Provençal style. Inspired by its occupants for generations, Le Mas respects the Australian land and its history. Almost two decades ago, Marie-France and her family were seeking a property with a climate and character similar to the wine regions of Southern France. Upon discovering the historic property, Marie-France's daughter Geraldine returned from overseas inspired to create a special retreat for large events and boutique accommodation. 
Geraldine has spent her life between France and Australia where she enjoyed the exposure of both cultures from her French mother and Australian father. Having produced high-end events overseas, she lived in London and Paris where she craved the space, fresh air and organic produce of Australia. Whilst establishing a fashion event agency in Melbourne, she continued to restore and develop the property. Growing up between the two cultures, it was important to reflect this Provençal way of life and design in an Australian setting, bringing together a culmination of all her travel and experiences to create Le Mas Barossa.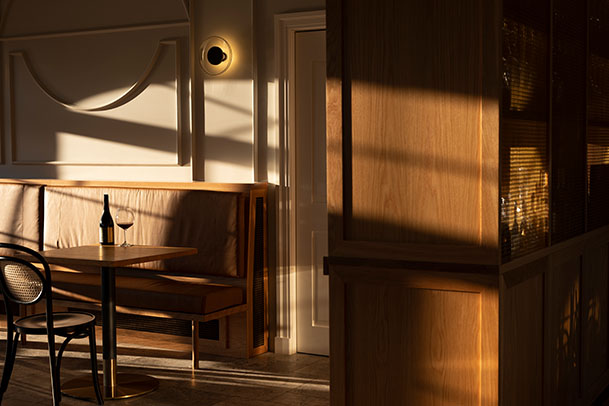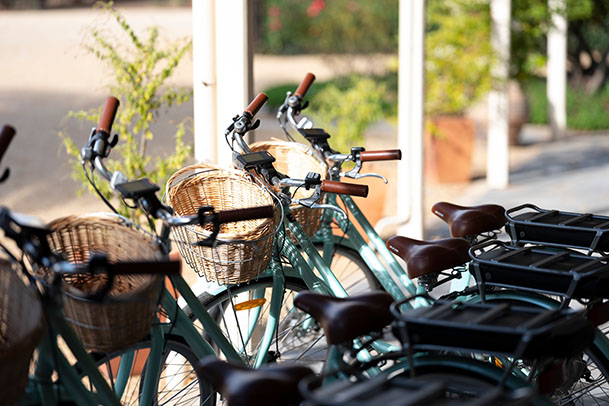 All within driving distance...
Jacob's Creek Visitor Centre
The Jacob's Creek Visitor Centre is the home of the Jacob's Creek wine brand and situated in Australia's most famous wine region, the Barossa Valley, South Australia - just a 5 minute drive from Le Mas Barossa.
At the home of St Hugo in the Barossa Valley, enjoy guided tastings, visits to the vineyard and bespoke experiences, along with specially crafted wine flights in The Lounge and superb regional cuisine in The Restaurant only moments away from Le Mas Barossa.
Rockford are committed to keeping the best of the traditional Australian wine trade alive and sharing this with their loyal following and Stonewall Members. A must visit when you are in the Barossa Valley and located just 5kms from Le Mas Barossa.